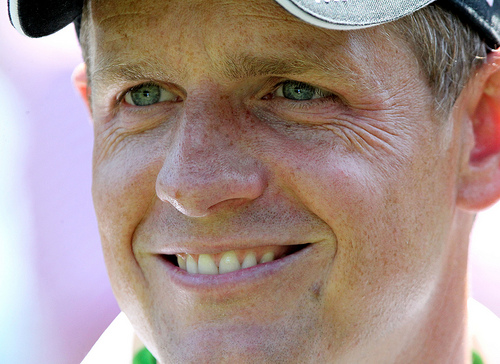 Luke Donald will host the 2016 British Masters supported by Sky Sports at The Grove in Hertfordshire.
It has been confirmed that Luke Donald is the tournament host for the 2016 British Masters supported by Sky Sports. The former world No. 1 has chosen The Grove as the venue.
The 2016 edition starts October 13 and lasts until October 16. This will be the second time for The Grove to hold a European Tour event, after having hosted the 2006 WGC – American Express Championship, won by Tiger Woods.
"I'm very delighted to say we are going to The Grove, which of course hosted a WGC back in 2006," said Donald. "I was lucky enough to be able to play that event and I'm excited we are going back there. It is a world-class facility, a great hotel and I think all the players will really enjoy playing the golf course.

The Grove is a parkland course, and it has some elevation changes. It is always presented in great condition. It has a really nice variety of some longer holes, and some driveable par-fours. I think it will also be a fun course for the spectators, so it will be a great venue for the 2016 British Masters supported by Sky Sports."
Donald's last three European Tour victories have happened on British soil – the 2011 and 2013 BMW PGA Championship, as well as the 2011 Scottish Open. He is really looking forward to his tournament host role.
Take a look at the video here!
Source: SkySports