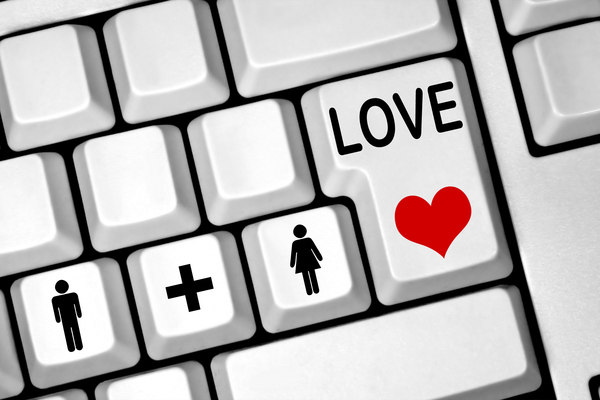 Online dating sites pride themselves on their self-proclaimed status as the future of matchmaking and matrimonial bliss. They offer a plethora of potential partners to choose from and an efficient outlet for busy singles to date on their time and terms.
At the heart of it all, however, these "expert matchmakers" are a business cloaked in Cupid's clothing.
Is online dating really the way to go for memorable, meaningful relationships that last? The research has been done, and we've brought the best of it to you.
Online or offline? See what these six studies reveal about Internet intimacy:
6. Tests Have Been Tested, And Online Matchmaking Gets an A+
Tired of trying to find a partner by trial and error? Have you yet to experience success with your own matchmaking abilities? It might be time to put your quest for love to the test.
The brains behind online matchmaking services are soon to be held to standards similar to those of standardized exams in academia, according to researchers of one University of California Berkeley study. The choice is yours: join the growing online dating network, or risk relationship ruin again and again.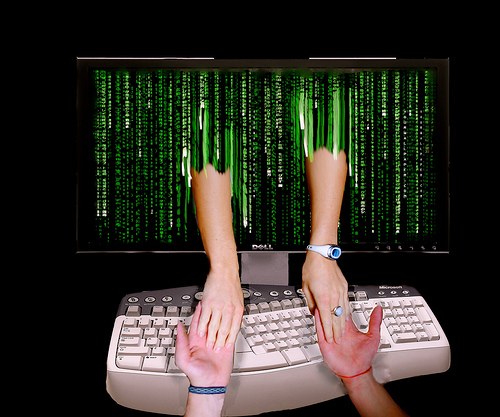 5. Behind The Screen, It's What's Inside That Counts
Without the pressures of physical presence, initial interactions via Internet focus on the things that really matter. New couples can emphasize their core values in getting to know one another. With the computer as their main form of communication, they're forced to do just that: communicate.
In a study done by University of Ohio Sociology Professor Dr. Andrea Baker, research found online dating sites facilitate the sharing of interests and beliefs expressed over an extended period of time, without the sexual tension of in-person encounters. In turn, this segues into a more lasting relationship once taken offline.
4. Open Up to Online Relationships, Open a Whole New World
In this study recognized by the USC Institute for Creative Technologies, researchers found relationships originating within online platforms are more open to diversity in potential partners.
Online dating profile users are more open to heterogeneous partners in exchange for compatibility. They are less bogged down by matters of age or socioeconomic status and are focused on mutually-valued beliefs and interests. This suggests that online matchmaking is a "more measured and selective" method for seeking a significant other.
3. Date Online More; Breakup In Person Less
When the Internet made its entrance into the romance arena, it came armed with endless partner prospects, the appeal of the pre-screening process and the simplicity of it all. Apparently, among its efficiency benefits, it offers sustainability as well.
A study led by faculty of the University of Chicago's Psychology Department found marriages stemming from online relationships were less likely than traditional marriages to end in separation or divorce.
It's no wonder study co-author John Cacioppo told a University of Chicago journalist that online dating "may be altering the dynamics and outcomes of marriage itself."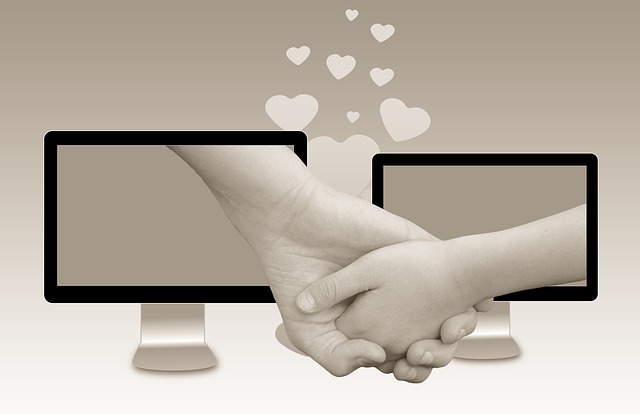 2. The Computer Mouse is the New Cupid
Online dating platforms are packed with potential partners. The process to finding them is efficient and often effective, too. With technology taking over today's world, Cupid's arrow is taking the form of a computer cursor, whether you like it or not.
A study by the Association for Psychological Science found online dating to be a viable option to minimize the inevitable complications of relationship-seeking, and with technology advancing, so is the online dating industry. Researchers included Eli J. Finkel, Paul W. Eastwick, Benjamin R. Karney, Harry T. Reis.
1. Computers Make Better Matchmakers Anyway
Putting their money where their market is, representatives from eHarmony, Steven Carter and J. Galen Buckwalter, put their mate selection process to the test.
This study compared the personalities, emotions, interests, values and marital adjustment of couples introduced online to those of couples who met outside of online dating atmospheres. Results showed increased similarity among couples who were electronically matched by an online dating site, and such similarities were linked to increased marital satisfaction across all couples.
Marriages resulting from online matching services scored higher in marital adjustment. Overall, it seems that mathematical matchmaking is the way to go for a meaningful marriage.
So complain all you want about excessive screen-time tainting the future of our youth. The online dating game is one to be played and preferred by all ages. These studies say it all — start online and line yourself up for a happily ever after in real life.
(Source: DatingAdvice)