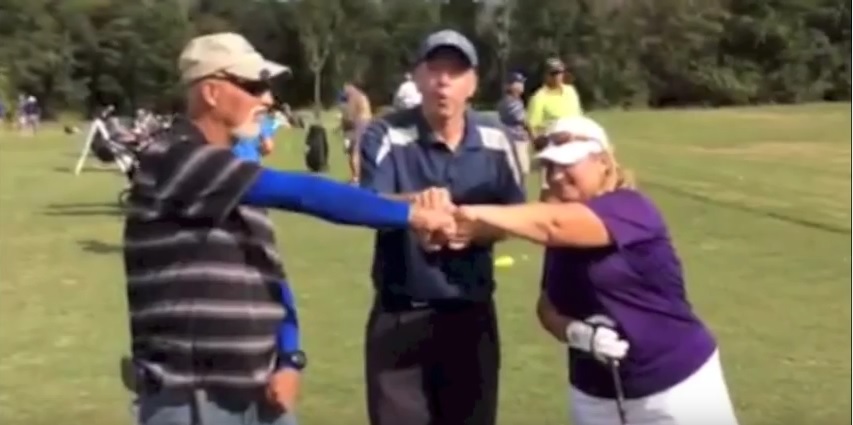 Fred Gutierrez's left side of the body is paralyzed. Gianna Rojas was born without fingers on her left hand. They would both like to challenge you to a nine-hole match!
On November 12, the two of them are going to host the One-Armed Challenge at Wescott Golf Club in Summerville, S.C. What's different about this tournament is the fact everyone must play with one hand only, just as Gutierrez and Rojas do.
This event was organized for two reasons:
1. To inspire individuals with physical challenges and encourage them to start playing
2. To raise funds for the March if Dimes and PGA REACH Program.
The tourament is seeking commitments from four-person teams captained by a PGA club pro. The format is a best-ball shamble, and Gutierrez will match cards with all participating teams. He started playing just three years ago, but be prepared for a fight: Gutierrez can already shoot in the 80s. (via Golf. com)
To learn more about the tournament, check out the registration page.
You can also learn more about Fred Gutierrez and Gianna Rojas, as well as the tournament itself, in the videos below.

(via Golf. com)