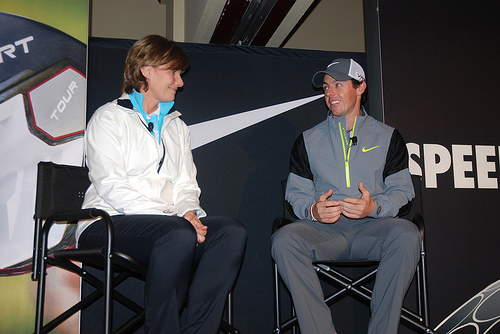 The four-time major champion is valued at $422 million, according to documents filed by his eponymous management company. Guess this explains why Rory McIlroy said the FedEx Cup's first-place prize worth $10 million didn't really mean that much to him.
Inc., which McIlroy formed in October 2013 after prematurely leaving former management firm Horizon Sports Management, values the Ulsterman at that nearly half-billion-dollar figure based on his on-course earnings, as well current endorsements with Nike, Bose, Omega and others.
Although he has a home in Florida, McIlroy's management firm is based in Dublin. In documents filed by the company, his primary residence is listed as being in Dubai.
The 26-year-old would seem well on his way to becoming golf's second-ever billion-dollar player, joining Tiger Woods, who was recently valued by Forbes at over $700 million.
(Via: Yahoo Sports)