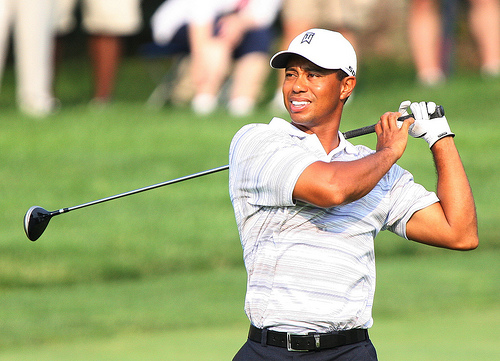 NASSAU, Bahamas – Tiger Woods attended a news conference on Thursday and by the look of it, he won't be coming back to golf in the close future. He didn't share much information about his game in the future.
"There's nothing like being able to interact with my kids," Woods said. "I hope I can do that soon."
Tiger is still sore from the second of two back procedures performed in the last two and a half months. This makes for three such procedures (called a microdiscectomy) to deal with disc issues in the last 18 months.
"I'm just generally sore due to inactivity," Woods said. "It's a real test of my patience and my resolve. It's been hard. No doubt about it. In order to get better, you have to do nothing."
Although Woods has always been positive about his return from injuries, this time, he didn't sound so jolly.
"The hardest part for me is there's really nothing I can look forward to, nothing I can build towards," Woods said. "Where's the light at the end of the tunnel?"
Via: ESPNPhoto by Keith Allison