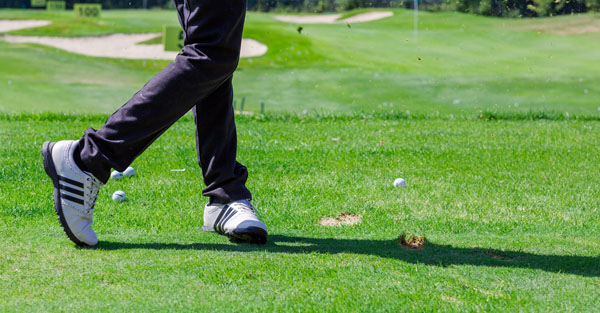 This year's President Cup begins with five foursome matches on Thursday at Jack Nicklaus Golf Club Korea in Incheon City. The rules have changed a bit: International team captain Nick Price successfully lobbied to reduce the total number of available points from 34 to 30.
"Some of the veterans who have played in numerous Presidents Cups, they have had a tough time in the past — certainly at Muirfield — getting motivated because it's been a bit one-sided," Price said. "So I think that's changed, or with the points changed now, I think the guys are looking forward to this a lot more than any of the previous two or three." (via Golf.com)
On Friday there will be five four-ball matches prior to Saturday's four foursomes/four four-ball tilts, and 12 singles matches on Sunday.
"I think this is going to be an extremely close, difficult match decided by one or two points," said U.S. captain's pick Phil Mickelson, 45, who has played in all 10 previous Presidents Cups. "I think that with the reduction of four points, with the ability that is on the International Team, the talent level, I think that it's going to be a very difficult, tough match. I think the first two days are going to be critical, I really do. I think the first two days, those ten points are going to set the tone for the match." (via Golf.com)
Five of the U.S. championship competitors are ranked top 10 in the world, including player of the year Jordan Spieth, Zach Johnson, Dustin Johnson, Rickie Fowler and Bubba Watson.
When it comes to the international team, Jason Day is the only top-10 player, but there are many other big names included: South African Louis Oosthuizen; New Zealander Danny Lee; Australian Adam Scott; and Japanese sensation Hideki Matsuyama.
The Americans have won eight of the 10 Presidents Cups, and Phil Mickelson has been a part of every team.
"Everyone knows we need to win," Day said. "The last time we won was '98, and it's been awhile. So, you know, for us it's kind of do-or-die for us because we had like a mini-victory this year with the points changes, so hopefully that makes it a lot more competitive."
(via Golf.com)