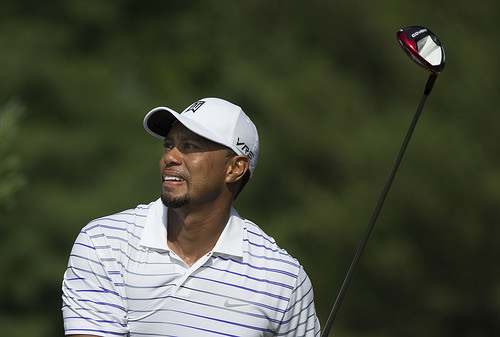 Tiger Woods made some pretty concerning comments about his rehab back from surgery recently.
Woods spoke about contending with the new kids for "a long time" this week. Only one huge problem about that – he doesn't know when he's going to come back from his most recent surgery.
"Rehab will be soon, and it will be tedious and long," Woods said. "The last one, it took me awhile to get back. Some players on tour have done the same procedure and to be back pain-free it took them over a year."
A whole year, Tiger?
Tiger said he still wants to get to 18 majors like Jack Nicklaus and those amazing new kids named Jordan Spieth, Jason Day and Rory McIlroy.
"But to achieve it, I need to be healthy again," he said. "This year I tried to play after the back surgery and it wasn't fun because all of the pain. Also after my last surgery, I was changing my swing and to be able to do that successfully you have to practice a lot, and I could not practice because I was doing the rehab. It was a very complicated situation because of that."
Woods is going to play the majors (and specifically the Masters), if he's upright at all. But it seems a safe bet that we aren't going to see him on a golf course anytime soon.
It's unfortunate for everyone involved with golf, except of course for those kids whom Woods is trying to chase down.
Source: Kyle Porter @ CBS Sports